Synopsis
The novel begins in Monte Carlo, where our heroine is swept off her feet by the dashing widower Maxim de Winter and his sudden proposal of marriage. Orphaned and working as a lady's maid, she can barely believe her luck. It is only when they arrive at his massive country estate that she realizes how large a shadow his late wife will cast over their lives–presenting her with a lingering evil that threatens to destroy their marriage from beyond the grave.
Review
"Last night I dreamt I went to Manderley again." You might remember this line if you have ever read Rebecca or seen Alfred Hitchcock's classic 1939 film based on the novel. In one stroke, Du Maurier establishes the voice, the locale, and the dream-like atmosphere of the story. The seed of the story lay in Du Maurier's jealousy of Jan Ricardo, the first fiancée of her husband.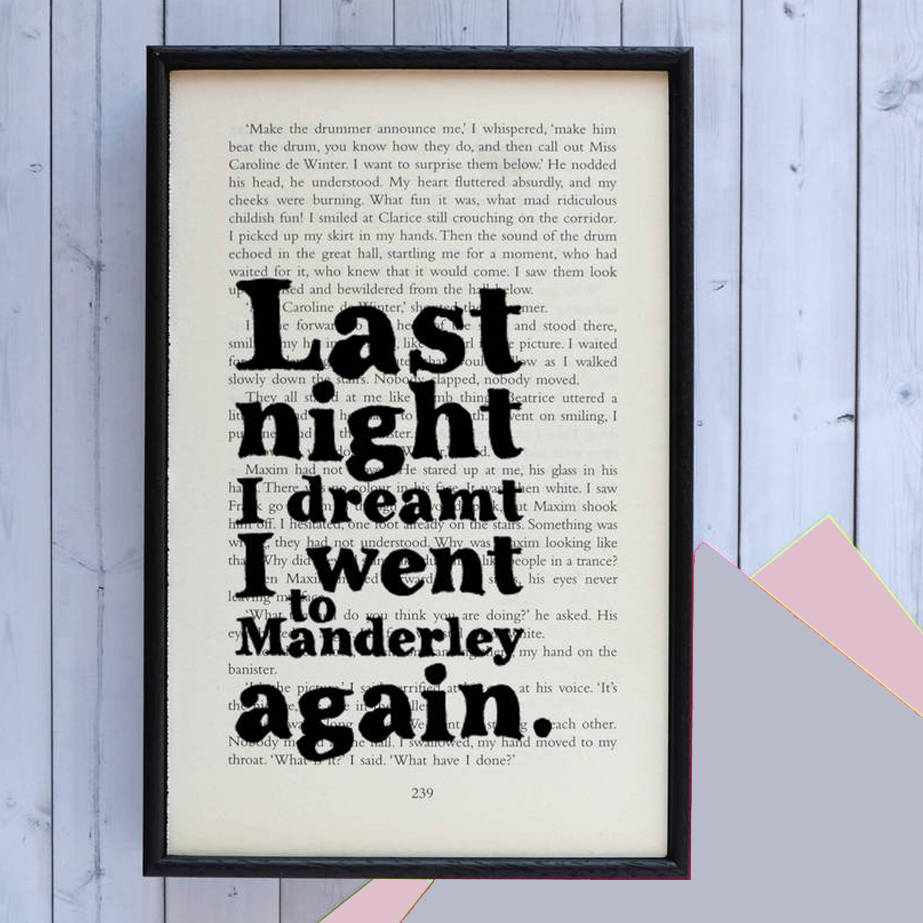 The novel Rebecca is a curious hybrid—a mixture of romance, murder mystery, and the gothic. The romance, of course, was brought to life by Hitchcock and Hollywood through Joan Fontaine and Laurence Olivier, but it is at the core of the novel as well. A naive young woman—very interestingly never named in either the novel or the film, is alone in the world until she meets the handsome, wealthy, and recently widowed Maxim de Winter. He had been married, we are told early on, to the accomplished and beautiful Rebecca who tragically died in a boating accident off the south coast of Cornwall near the de Winter family estate of Manderley. An older distraught wealthy man meets a younger, callow impoverished woman whom he decides to marry in order to restore his mental health. The plot is common to any number of traditional English romantic novels, most obviously Jane Eyre.
Rebecca's devoted housekeeper, the sinister Mrs. Danvers, is still in charge of Manderley, and she frightens and intimidates her new mistress. Despite the encouragement of the house overseer, Frank Crawley, Maxim's land agent and Maxim's sister, Beatrice, the heroine struggles in her new life at Manderley. She feels that she can never compare favorably to Rebecca, who was beautiful, talented, and brilliant–or so everyone says–and soon she feels that Maxim is still in love with his dead wife.
The narrator encounters various other characters once she arrives at Manderley: Rebecca's oily cousin Jack, with whom Rebecca was apparently, really close; and a young local who is developmentally disabled and seems to have been afraid of Rebecca. But she's also often alone with her thoughts, and with some manipulation by Mrs. Danvers, her thoughts are often focused on her own inadequacy in comparison to the sublime Rebecca. Matters come to a head when the narrator (again with Danvers' malevolent "help") commits a huge faux pas at a costume ball that she and Maxim are pressed by locals into throwing (Rebecca used to throw one every year and of course everyone just adored it). From there, things begin to fall apart as the truth of Maxim's marriage to Rebecca is revealed and the dead refuse to lie quietly.